Get noticed in 2023 with unique & compelling social media
Social media is a vital component in the home builder marketing mix and great way bring highly-engaged new buyers into contact with your brand. But how do you stand out in the crowded digital space?
By creating fresh, memorable, eye-catching, engaging and sharable content.
And homeAR is the perfect tool for doing so.
Once your plans are loaded into the homeAR platform, they become a powerful content creation engine that can be put to use in many different ways to attract followers, drive viewer engagement and extend your brand.
Nicely composed shots of your virtual model homes in interesting locations are a great way to show off of your plans or homes you are creating...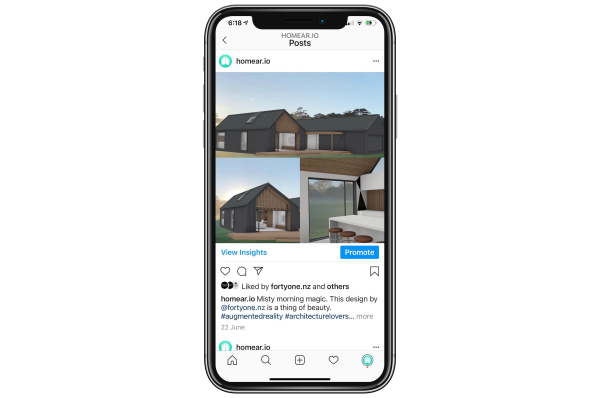 In-app video means you can even shoot your sales consultants doing a pre-build walk-through, while talking about the unique aspects of the homes you have for sale.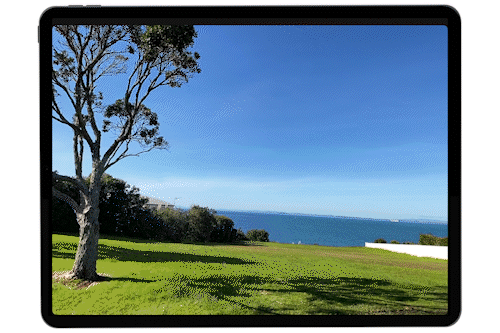 That's just a couple of simple ideas. How you use homeAR's video and image capabilities is up to you!

Taking photos and video of your projects in the homeAR app is free, easy and an excellent way to create unique social media content to:
Showcase your plans, upcoming custom builds or past projects
Draw attention to new homes you have for sale
Celebrate the start of a new project
Demonstrate the buyer experience that sets you apart from your competition
If you'd like to try it for yourself simply click this link to download the homeAR app with a sample plan for you to try!
To learn more about homeAR's image and video capture functionality you can check out this previous blog post.