Next-generation Visualisation for New Homes
The purpose-built, augmented reality powered platform for showcasing and experiencing new homes before they're built.
Give your clients the customer experience they didn't even know was possible.
homeAR uses the unique benefits of augmented reality to allow designers and builders of new homes to offer a pre-build experience like no other. One that inspires confidence and enables decision-making.
Turn any home plan into Virtual Model Homes and deliver a truly compelling buyer experience, anywhere, with just a phone or iPad.
For the Creators of New Homes
Whether you sell off-plans or design & build, conduct large-scale developments or create one-off masterpieces, homeAR's augmented reality tools enable you to offer a digitally-enabled customer experience that delivers results - for you and your clients.
Tools To Create Clarity & Confidence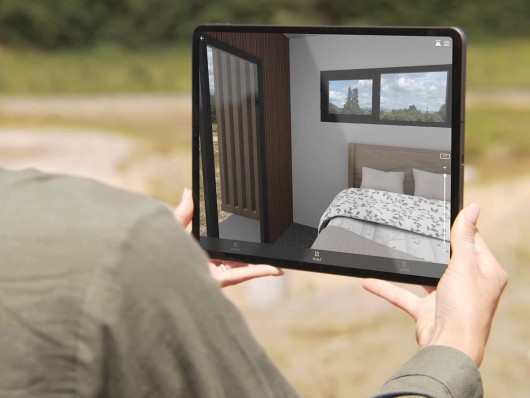 Full-scale Viewing On Site
homeAR's Full Scale viewing lets clients see their new home come to life before their eyes and creates immediate emotional connection.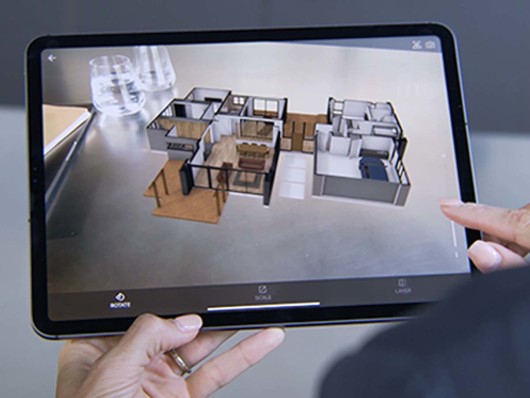 Viewing Anywhere, Anytime
homeAR's Dolls House views let potential buyers and clients review your floorplans and designs anytime, wherever they are in interactive 3D.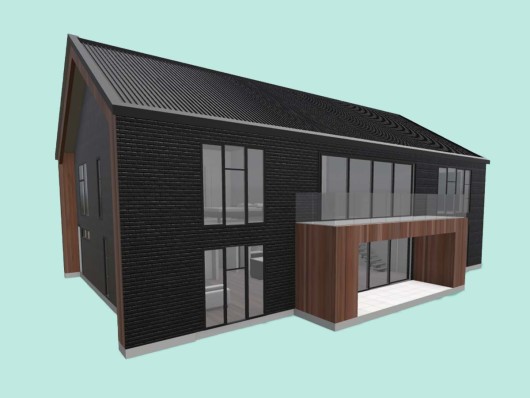 Powerful Interactive Marketing
Marketing tools make it simple to provide an immersive customer journey, from your website to the construction site. Try our 3D Webview.
The service delivery we aspire to provide to our clients, assisting them in the confidence to select a new home design has been greatly enhanced by the use of homeAR technology - both in the office and onsite.

homeAR is a central part of the Classic Property customer experience. We understand that our buyers need good information to feel confident in their purchase decision. homeAR really helps us convey a clear vision of the homes and communities we are creating.

homeAR enables us to help clients visualise their home in a way we couldn't offer before.





homeAR's walkthrough capabilities are second to none for client experience & we have even started using it to assist in gaining planning approval. Clients experiencing a homeAR walkthrough are genuinely blown away.


Our clients have been absolutely blown away by the clarity and realness of the plans. This has cut down the pre-sale process significantly. It is also a massive point of difference for us.

For our clients, being able to visualize the both the exterior and interior of the home (ceiling lines, bulkheads, kitchens etc) and seeing views from living spaces helps confirm siting & orientation. It provides invaluable benefit.



Just some of the great companies already using homeAR